iPest Management use techniques for rodent control in Singapore by detecting in CCTV  to locate the area where the rodents are entering the premise. The rodent is a very dangerous and highly infectious animal. For iPest Management, we will do our inspection and share with you signs of a rodent infestation. Commonly, we see rodents running around at the back of the house or near cracks in the walls. We also usually will find rodent droppings nearby. These are tell-tales signs that you need a professional and affordable rodent control specialists in Singapore – iPest Management.
Rodent Control Singapore
A Rodent enter our home or office through drainage systems in the property. They commonly infest places especially those with exposed rubbish or food, and they can become quite a nuisance as they can nibble through your packaging or valued items. A rodent can also carry highly infectious diseases and bacteria. iPest Management finds and eradicate them from your premise. We also do proper rodent control techniques to prevent them from entering your premise ever again!
The most efficient method for rodents control in Singapore will depend on the kind of rodents you have. For instance, snap traps are the most effective method for controlling rodents. You can use poison baits or traps if you have mice.
Of course, the best strategy for rodent control is to keep them out of your house in the first place. You can do this by caulking any cracks or holes in your house and storing your food in airtight containers.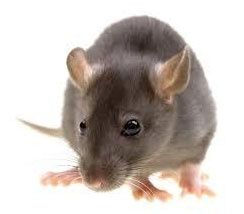 Clean Your House by doing rodent control Today !
Looking for a reliable method to get rid of rodents in your Singaporean home or workplace? Check out our experienced iPest Management rodents control Singapore right away which meets all our needs! Our team of qualified and experienced pest control specialists will be able to promptly and effectively solve all your rodent problem.
It is important to fight against it because it tortures lot to humans by entering into our kitchen which everyone wants to be clean and neat with all dirty pests. Some time rodent creates embarrassing moment in front of guests and visitors because of their activities and misbehavior. For more details on Singapore rodent control, Call Us Now: +(65) 9355 0123
Read our latest article on the worst rats infestation ever!