Long Last Termites Control Services Singapore 2022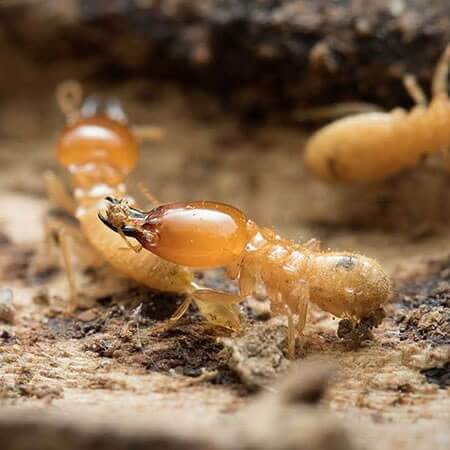 Subterranean
termite control services in Singapore
– Do you have termites infestation at your home or office and you are at a loss as to what to do next? Or perhaps you are still relying on your pest control guys to help you but you know that they are using outdated methods to solve your
termites control
issues? Do you really trust your regular pest control guys when they are only using their eyes to check and you have to either buy their word or not? Do you know what your pest control guys are really checking? Are your termite control guys checking and hearing for hollow sound from the knocking on your wooden doors? We're sure you have a thousand and 1 questions when it comes to your termite control issues.
When it comes to effective termite control Singapore, there are many solutions and different costing guide coming from different pest control companies in Singapore. We will work hand-in-hand with you to provide you with the most effective and affordable termite control solutions.
iPest Management : Latest Termite Control Singapore Methods

We use technology to solve your top issue of termite control in Singapore. It is the main part of home improvement and we are in the industry from long period. It is easy to revamp at the beginning stage of termite infest. Things become more critical once it starts damaging your wooden frames, doors, windows and furniture of your property.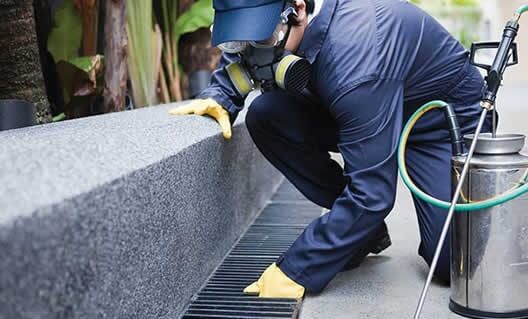 Once a Week Inspection
We will conduct 1 inspection to your home/premise every week. Spot treatment on the infested area will be conducted after 1 week, we will go back to your premise and conduct checks again. With that, we can know what would be the next appropriate treatment needed. For landed property owners, we also recommend to do an inspection with any top brand in Singapore termites control once every 6 months for peace of mind. When you spend $3million dollars on your property, you will want to ensure that your house is secured and free from termites!
What happens after your construction is done?
Many of our landed house owners engage us for pests control or termite control services before the construction is completed. We will work with your contractor to ensure that appropriate work is done. For post construction services, we will do eco-friendly termite control Singapore services at the soil/ground of your house so that we prevent infestations even before it occurs! Many house owners do not do this step as they feel it is not necessary to do pest control when there are no pests! However, many of them actually regretted their decision. Prevention is always better than cure!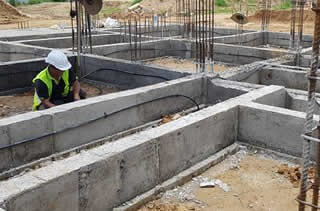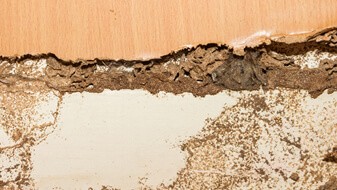 Can I do termite control before construction?
You can definitely do so! We recommend soil treatment or pre-construction anti termite treatment to be done at the soil or site of your house just before the concrete comes in. With the chemical properly done up, we will be able to properly prevent termites from infesting your house.
Do check with us on the solution and the appropriate cost to do so. Different land size/land type will incur different project costs.

Are there termites on the roof of my house?
Yes, there is! Do you know that pests such as termites, wood worms or even bird pests can infest your roof?!
Many house owners do not know but the roof beams are generally always built on wood. This part of the house is always neglected because "out of sight, out of mind". That's where we can come in to help!
Let us protect your roof by doing termites control services termites and all other insects or pests! After the initial job is also, we also provide maintenance service to do periodic inspections of your roof and house to ensure that you and your family live in a pest-free environment.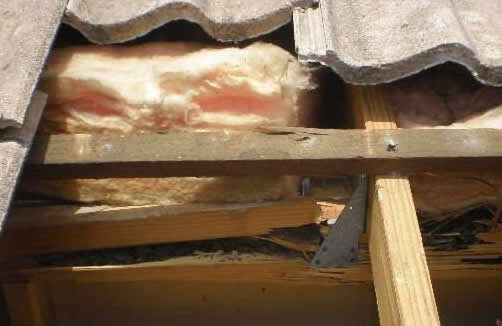 TERMATRAC T3I
Latest Termite Control Products We Use
Termites control Singapore uses Termatrac T3i which is one of the most comprehensive equipment in the entire world.
It can detect, track and confirm whether the termites are there or not through various sensors and technologies.
With the remote thermal sensor, this termite control device is the most reliable tool for termite detection in the world!
To find out more about termite control, click on this link to read more …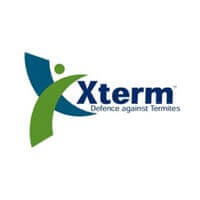 XTERM
Xterm is a termite baiting system designed to manage and exterminate all termite colonies in an environmental friendly and affordable way. This Xterm bait is made up of specially selected compressed cellulose. It is harmless to vertebrates and is eco-friendly.
Xterm's termite baiting system knows termites inside-out. Did you know that termites share their food in a process known as trophallaxis? This allows our chemicals to be passed on to the other termites in the colony. It is important to note that our toxicant must be slow enough to allow the termites to feed on it, and to allow them to bring it back to their nest. Interested to read more about leading termites control in Singapore? Click on this link: Read More …