If rat control is not done, It can spoil your property. A small tiny hole is enough for a rat to enter your home and set up camp. The smallest gaps, faults in pipes may be the reason on how they enter your home or office. Once they enter your premise, it is very difficult to remove them. iPest clean up your property perfectly and offers rat control in Singapore to prevent rats infestation again.
Rat Control Singapore
You are not alone if you have rats in your house. One of Singapore's most prevalent pests, rats are a major concern in places like Bedok, Bukit Merah, Tampines, Little India, China Town, Clarke Quay, Tanjong Pagar, and other areas. Everybody wants to rats control since they are such a pain. But don't lose hope; there are things you can do to keep them under control.
iPest Management offers rat control Singapore with several methods to protect your house or commercial premises from unnecessary rats and rodents. The rat is a very dangerous pest and they commonly spoil our food and household items. Hence, we need to trap them without delay once they enter our premise.
Finding out how the rats are entering your home is the first step. Check your foundation, walls, and roofing for cracks and holes because they can fit through extremely small gaps. Once you've located the access spots, block them off with wire mesh, steel wool, or caulk.
The next step is to get rid of any food sources that might be luring rats. Clean up your kitchen and keep food in airtight containers. If you have a trash can, check that the cover fits snugly.
Additionally, you need to remove of any potential nesting place for rats. Your basement and loft should be cleared of clutter, and you should store boxes and other items above the ground.
There are many pest controllers offering rat control in Singapore, Our suggestion is to select the most experienced providers and if your property is older than 10 years, It is necessitate to inspect whole property whether rats have built their homes inside. Rat is dangerous, So do not ignore a single rat. We love cleaning your property from rats. Reach Us before rats spoil your health.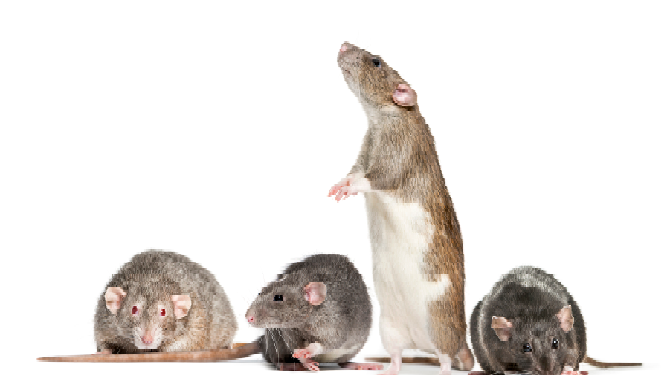 You should hire a rats removal services if you are struggling with a rat infestation.
When Selecting rats removal services, Keep few things in mind
To start with, confirm that the company is bonded and insured with governmental sectors. In the event that something goes wrong during the extermination or implementation procedure, this will safeguard you.
Second, check to see if the company use humane methods. You don't want the rats to endure any pain, and you also don't want to endanger any other creatures.
Finally, you need to confirm that the pest control company provides a warranty. If the rats come back, this will keep you safe.
For more details on rat control, Call Us Now: +(65) 9355 0123
Read our latest article on the worst rats infestation ever!